Taking the mundane and making it a little strange!
I primarily work in creating fantasy bipedal and quadrupedal character designs that, at times, stray from the standard forms we've come to know!
About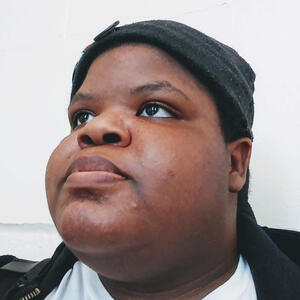 "When I design characters, I think about what I would be amazed to see walking down the street.
When we go outside, we see the same things almost every day; a person taking a jog, walking their dog, driving to work, or relaxing in the park. When I see this, I can't help but think how much more engaged with my surroundings I would be if something was a little different— if perhaps what I was seeing was completely different from me.

That's where I start with character designs. I take what we're used to, what's normal, and I change things about it. The changes could be major or minor. Maybe this figure is still humanoid but has a few extra sets of eyes and ears or maybe they're an anthropomorphic animal! Maybe this dog is now 5 feet tall at the shoulder with a mouth that opens on a vertical axis.

Taking the mundane and making it a little strange is what inspires me to keep doing what I love."
---
Khalahjia Smarr is an illustrator with a focus on concept art and character design. She has always had a passion for character creation, even as a child, and is always pushing the boundaries of what she can create.
She is currently obtaining a B.F.A in Studio Art with a concentration in Illustration with an expected graduation date of August 2020.
She has also worked alongside Heather Freeman in the animation of Familiar Shapes.

Skills
Adobe Photoshop, After Effects, Illustrator, and Premier
Various Digital Drawing Programs
Microsoft Word and Powerpoint

Resume Download
Digital Media
---
Traditional Media
General Pricing
| Type | Lines | Flats | Shaded |
| --- | --- | --- | --- |
| Bust | $10 | $15 | $20 |
| Waist Up | $25 | $30 | $35 |
| Full Body | $45 | $50 | $55 |
Additional Character - +50% Base Price
Simple/No Background - Free
Complex Background - Varies
Quadrupedal Characters Only - 30% Off Final Price
---
Character Sheets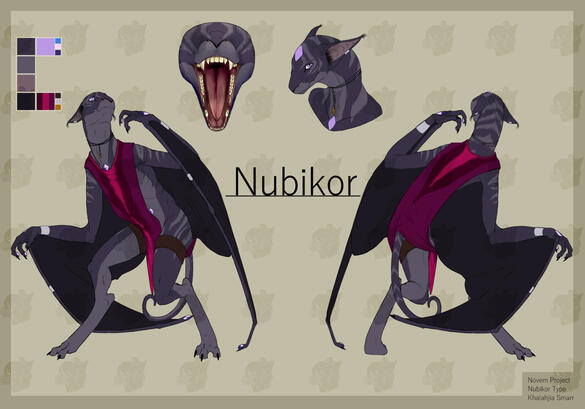 1 View w/ Color Palette & One Add-on - $55
2 Views w/ Color Palette & Two Add-ons - $65

Add-Ons
Headshot (3 Max)
Detail Shot
Outfits (3 Max)
Partial Back View
---
Grayscale Digital Painting
Bust - $40
Waist Up - $45
Color - +$5